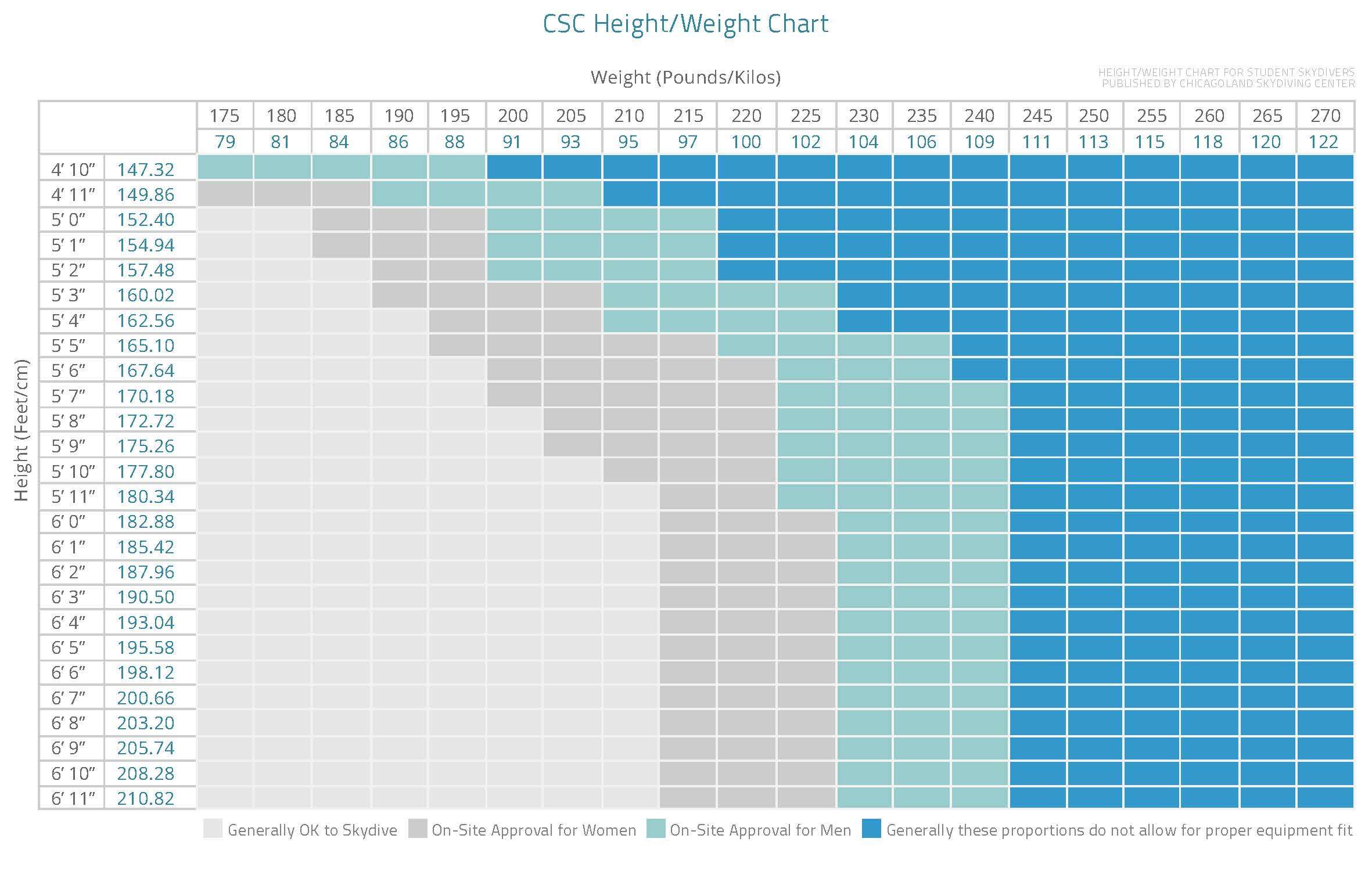 Many people wonder: is there a weight limit for tandem skydiving? The answer is yes.
But why? Well, there are a few answers to that question, and we will explain them here.
Most skydiving centers will say their weight limit for a tandem passenger is approximately 200-220 pounds for women and 230-250 pounds for men. There is typically no minimum weight, only a minimum age (18 years old in the US). But there's more to it than the number on the scale.