The old stories you may have heard about military-style training and equipment are a thing of the past. You will not be jumping alone on your first skydive - your certified instructor is with you every step of the way. Tandem skydiving is the safest training method for first-time jumpers and has made the sport accessible to millions of people worldwide. Whether your goal is to become a United States Parachute Association (USPA) certified skydiver or you just want to give it a try - this is where you begin.

Chicagoland Skydiving Center a world-class skydiving training center with a perfect student safety record. Our aircraft, instructors, equipment, and procedures are the best in the business. We have the awards to prove it. We focus on professionalism, customer service, and taking the fear of the unknown and turning it into excitement. Read advice for first time skydivers, from people who have already done it.
You are our guest and your jump day is all about YOU.
Before you climb aboard the plane, you will watch an orientation video, have a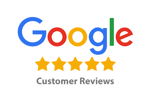 briefing with your instructor and get geared up with a jumpsuit, harness, altimeter, and goggles. We have everything you need at our facility. After that, all you have to do is enjoy a plane ride, experience the thrill of freefall and see your world in a beautiful new way underneath a parachute. Have questions about tandem skydiving? Review our FAQs page, including our height/weight limit chart.
If you want a more extreme experience, CSC offers jumps from 18,000ft, the highest you can go in the Midwest United States.
Video and photo multimedia packages are available. Our professional aerial photographers record your adventure with HD video and still photos and send you home with your full-resolution digital images. For you video editors out there, raw video footage is available too.
Your purchase will help keep the injured veterans of The Oscar Mike Foundation "On-The-Move". Learn more about the amazing group of people of Oscar Mike here.