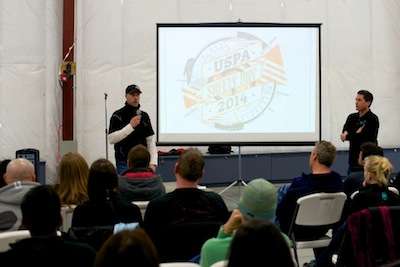 Skydiving safety really comes down to one thing: managing the factors you can control.
Skydiving is a very dynamic activity, full of variables that matter for safety. Like any other inherently risky activity, the proper preparations mean it can be enjoyed safely. The primary things that affect safety in our sport are: training, equipment, aircraft, weather and enforcing standards and rules.
Most commonly asked questioned: Is Skydiving Safe?
The readers of Blue Skies Magazine voted CSC the Best Safety Culture, and that's an award we're proud to hold. CSC is one of the safest places to skydive in the world. Our highly trained staff, standard operating procedures and zero tolerance policy for reckless behavior make CSC a place skydivers of every level want to jump.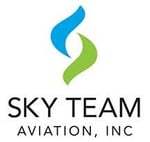 We meticulously maintain our aircraft, well beyond the standards of most skydiving operations. When you climb aboard CSC aircraft, you can expect clean, fully functional aircraft flown by highly trained jump pilots. You'll get information about seatbelt reminders, winds aloft, ground speed and distance from the dropzone throughout jump run from our pilots. It's our standard. The more you know, the better decisions you can make before your skydive even begins.
CSC skydiving equipment is the best available on the market.
You won't find any tandem rigs more than three years old on our gear rack. Our Freefall University student rigs are top of the line systems specially designed with features for training new jumpers. Everything is inspected and maintained by an FAA master rigger, located on-site. Professional parachute packers are the only people who prepare our equipment for jumps with students.
The CSC Team is held to the highest standards for customer service, following procedures and general care of all our guests. We look out for each other, and every single person on our team is dedicated to keeping CSC a safe place to jump for everyone.
We follow all USPA and FAA regulations for weather at CSC. We don't jump in dangerous winds, clouds or any conditions that push the limits of completing a jump safely. We can't control the weather, but we can make good decisions about the conditions in which we choose to conduct operations.