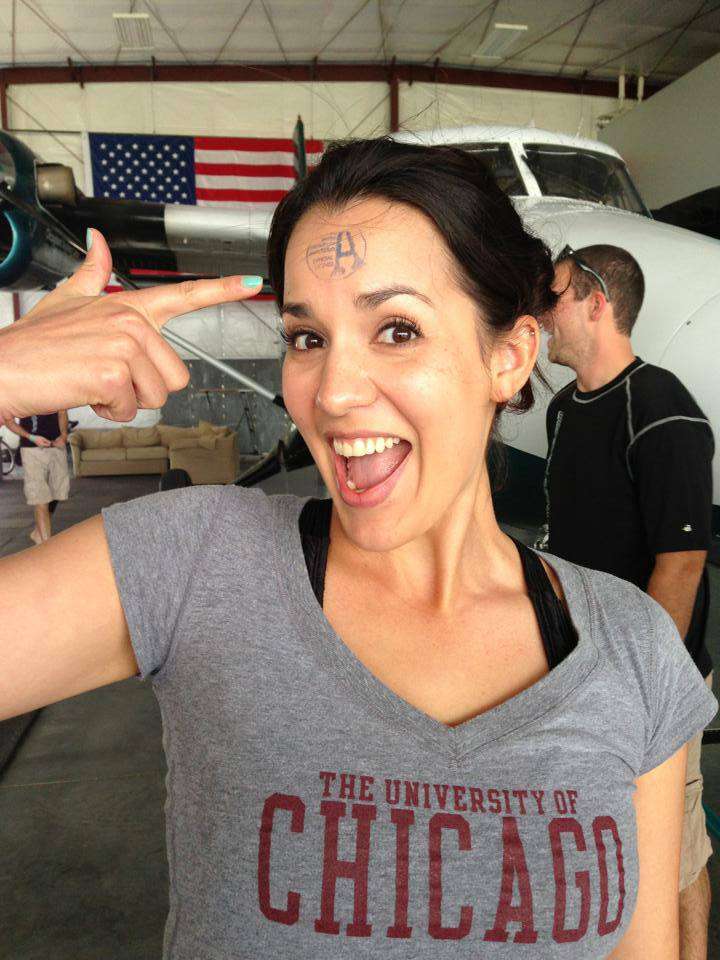 Freefall University offers a United States Parachute Association (USPA) approved training progression. Chicagoland Skydiving Center is an official USPA Training Center and Group Member dropzone.
The comprehensive program includes training tandems, ground school, Accelerated Freefall (AFF) training, coaching, solo jumps, parachute packing lessons and optional indoor skydiving training. After completing our program, you will have earned your USPA A license. This license allows you to jump with your friends and skydive all over the world, but it's just the beginning of your life in this amazing sport.
Your skydiving training is all about you.
It is a tremendous achievement to become a licensed jumper and we are proud to welcome students into our family. We love training people who like to take control of their own lives and aren't afraid of a challenge. The skydiving community is truly a family, with members from all walks of life. Becoming a skydiver means you instantly have connections to smart, fun, interesting people all over the world.
We provide thorough training and hold our students accountable for doing what it takes to become a competent, safe skydiver. We provide continued mentoring after you receive your license and host events and skills camps to keep you learning and growing with each jump.
We have invested millions of dollars into our custom designed training facilities to provide you with an industry-leading learning environment. CSC's approach to aircraft safety and skydiving equipment have raised the bar across the skydiving industry. We only provide our students with top of the line, properly maintained gear.
We attract some of the most talented skydivers in the world to work at CSC. Why? Because of our approach to safety and customer service. We won't cut corners when it comes to equipment or training, and while that might mean a few more dollars here or there, we refuse to compromise. At CSC, you can be confident you are receiving world-class training from people who care about you.
TIP: When comparing pricing for skydiving training programs, be sure to figure in the total price of a 25-jump program and associated fees. Dropzones advertise their programs and pricing differently, which could be confusing when comparing prices. You MUST complete a minimum of 25 jumps, complete the A License proficiency card and hold a USPA membership before receiving a USPA A License, no matter where you train.