We're almost There...
Chicago winters seem to get harder and harder to endure every year. We're through the worst of it and there's finally some light at the end of the tunnel. Safety Day is coming up on Saturday, March 16th. We hope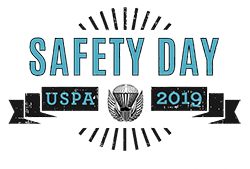 you can join us for a fun, educational day of presentations and discussions on the most important safety topics in our industry today. Many of us who have been skydiving for a while need this event to review emergency procedures and discuss any new and trending safety issues going on around the skydiving industry. It's also a great chance for new/newer jumpers to continue their education. Lunch will be served. Afterwards, stick around for a great St. Patty's Day party in the Flight Deck Bar & Grill.
If you can't wait until then, join us next Saturday at iFly in Naperville for a huck jam followed by drinks at World of Beer. Check-in time is 4:30pm. Click here to learn more and register.
It's been a hectic off-season as we prepare for a very busy year at CSC. The past couple of seasons have been focused on hosting large events. While we're proud of what we accomplished, it's time to bring the focus back to the day-to-day activities around the drop zone that provide all of you with fun and challenging camps, competitions, courses, load organizers, along with CSC's new Co-Pilot Mentoring Program designed to help newer jumpers gain the skills they need to be safe, successful skydivers.
30 Day Pro Passes
We're getting a lot more interest in our 30 Day Summer Camp Pro Pass option this year. We still have some availability, so be sure to apply now.
Events
The calendar for 2019 is starting to take shape and we have a lot to add yet. You can count on plenty to do at CSC all season long for jumpers of all levels and disciplines. Bookmark this page and check back often.
Director of Operations

We're very excited to announce that Chris Rea will be taking over as Director of Operations this season. Chris has been a valued team member at CSC since the beginning and he brings a calm sense of direction to the team that will help keep things running smooth and safe for staff and guests alike.
Hustle Up The Hancock Tomorrow
Tomorrow is our annual Team CSC Hustle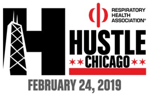 Up The Hancock. A few brave CSCers are tackling the 94 floor climb tomorrow. Our team photo time is 11:15am and our wave time is noon. Come on out and cheer on the team.
Google Reviews

I appreciate everyone who has taken the time to post a Google review for CSC. If you haven't done so yet, we would certainly appreciate it. Just click here. Thanks!
CSC Auto-Pay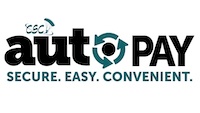 Our Auto-Pay option continues to gain interest. We have quite a few people doing weekly and bi-monthly installments for amounts ranging from $25/week to $250 twice a month. It's totally customizable and easy to change to fit your budget. You tell us how much and how often and there are no fees. It's simple to sign up.
It's going to be an amazing season...